Wow. What awesome entries. Thank you so much to everyone who submitted a photo, "liked" a photo, and a HUGE thank you to my panel of 120 professional photographer judges. They loved all of the entries.
And now, after a close vote, the winner is…. Ashley & Othello!!! Congratulations! I can't wait to work with you!
For entertainment value, I thought I would post their submission to the judging panel. Enjoy!
Top 5 Reasons We Should Win a Free Engagement Session From Picture Me Mine:
#5 – We require less photo editing…because we are already black & white!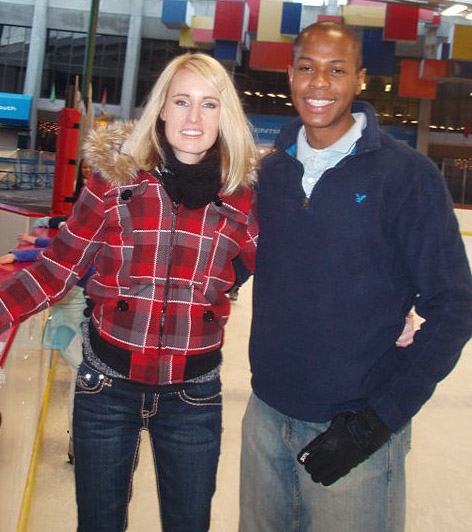 #4 – We always have great hair days which will make any picture you take look stunning!
#3 – We have grrrrrreat fasion sense! (big bird's got nothin' on us!!)
#2 – Hello ladies. Look at your man, now back to me, now back at your man, now back to me. What's in my hand? It's another hand, the hand of my beautiful fiancé. Look down, back up, you can see we're madly in love. I'm on horse. HYAH!
#1 – Last, but not least… because DANG! We look GOOD in your photographs!